About our email data Feed
Our Mail Data is collected from a variety of unique sources which include our existing network.
Valued data feed partners of MX Mail, gain real time access to over 8 million emails and an estimated, 24,000,000 URLS daily. Our email traffic is received from over 11,000,000 domains, with a broad spread of geo locations which include USA, China, Hong Kong, Japan, Germany, UK and many other EU countries.
Real-Time Email Threat
Due to the high volume of malicious emails collected, our data is used to gain competitive advantage for threat
Email Delivery Platforms
Delivery systems draw intelligence from our data to analyse and assess successful delivery of emails
Email Marketing Intelligence
Brands gain insight and competitive intelligence by understanding the current email marketing landscape for their industry, like brands and competitors.
TLD Breakdown
Below is a breakdown of all domains we currently receive emails from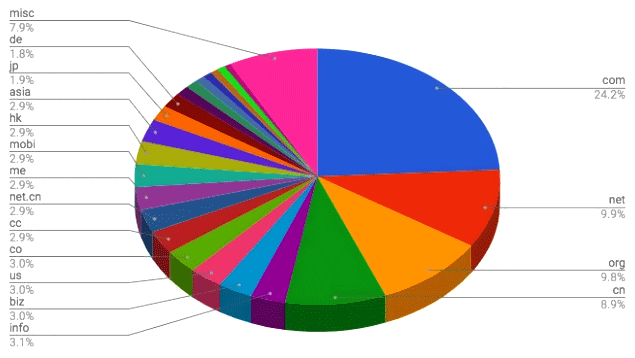 MX Mail Data Spec Sheet
MX Mail Data is a trusted source of real-time email data collected from a variety of sources. MX Mail Data captures a huge volume of email data, used for a variety of applications, MX Mail Data uses include:
Source Of Data:
"Catch All" email traffic from domains within our partners domain portfolio management tools.
Count Of Domains:
700,000 +
Average count of daily emails:
10 Million+
Count of sending domains:
11 Million+
Delivery method:

Daily FTP
Realtime Raw Feed
Bespoke

Data filtering options:

Keyword
Sender (From)
Recipients (To) - domains will be redacted
Sender IP
Timestamp
HELO name (what the sending server said it's name is)
Message ID - unique number we assign
Message including headers - many things can be extracted from this, but varies from one message to the next:

From, To
Subject
Mail client
Campaign details
Received
trace headers showing each mail server it passed through
Content
HTML, text, attachments